PSD Graphics - One of the most useful resources for free graphics

This is going to be a quick one...
Here is a free resource for psd graphics. You can find a ton of free psd graphics you can use on your websites. From high quality guarantee seals to little icons and pictures. You'll find that I've used some on this very site.
Head over to www.PSDGraphics.com and browse the site. You might find a ton of useful graphics and you'll love me for telling you about it!
Oh! And by the way! You don't need photoshop to edit these psd graphics necesarily. Head over to www.GIMP.org and download GIMP.
GIMP is an image processing software just like photoshop, only it's free! And you can import psd files there too!
So now you can choose the images you like from there, download them, and use GIMP to edit them - resize them, change the text to suit your needs.
You can find some GIMP tutorials here: www.gimp.org/tutorials
Tweet this and let others know about this great resource! Click the tweet this button below.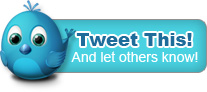 Sincerely,