Honest Internet Marketing Product Reviews & Advice
Hey! Thanks for visiting my website.
My name is Jin Chelan. Here, on my website, I want to offer you honest advice regarding internet marketing. It's like my personal journal. I may use strong language sometimes because I find it hard to convey feelings in text. That should be a warning for you.
Especially for me since I'm not english. So you'll probably also find a lot of grammar mistakes. It doesn't matter as long as you can understand what I'm trying to say. If you want to see good grammar apply for a job as a professor.
I want you to join my V.I.P. list. Some of the things I want to talk about I can't post publicly and I'll only share with my V.I.P. members. Hell, even some of the posts I have online now I think I'll have to take down. To join, all you have to do is just fill in that form on the right then confirm your email.
It's as simple as that.
Sincerely,


IM Elite - Do You Expect These Kids To Teach You Anything About Money?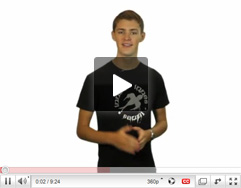 Let's face it.
You thought about it.
What can a bunch of kids teach you about making money? I mean... seriously?
How the heck do you expect to learn ANYTHING from a bunch of kids? I mean... IM Elite? What kind of name is that?
WE should be teaching them...
[ Click Here To Read More... ]
Facebook Ads - The Idiot's Gold Rush

Every time there is a potential gold rush hundreds of idiots start running in to get their piece of the pie. They appear from everywhere just like mushrooms after a rainy day.
They don't care if it works or not, what other people say, they just want to try it!
Well most of them will give up when it doesn't work, but some keep trying to discover hidden ways.
And sometimes they may find it...
[ Click Here To Read More... ]
Hostgator Review - Why The Heck Would You Buy Hosting From Hostgator?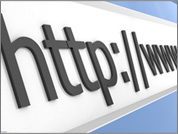 Click here to see what I'm talking about
Let's face it. As internet marketers being able to deliver our content when a customer shows up is 100% CRUCIAL. Delivering a content is done through hosting. So the hosting we choose is KEY to unlocking the power of internet marketing.
If our site isn't up when we need it to be then it's as if we don't have it. Here I'll show you my experiences with different hosting companies, what hostgator is, and what hosting company I use and what is the difference between my hosting company and hostgator.
The decision regarding hosting companies can be one of the most important decisions in your ventures.
[ Click Here To Read More... ]
The battle between the two email marketing giants seems to be more like a battle between Cola & Pepsi. I guess it's just a matter of taste. They are both good. But you need to have in mind what your goals are and what you're trying to do. Then take a close look at the features and see which features help you achieve what you're trying to do.
Even if you do affiliate marketing. Sooner or later you will need to start taking email addresses if you want to maximize your success.
[ Click Here To Read More... ]
Dangerous Graphic Designers Create Headaches For Their Customers
So maybe you have a blog, maybe you have a complete website or maybe you have just a little minisite. You're probably using images.
Many people who are beginning in the internet marketing business want to get things cheap. So they hire that cheap designer they saw on a forum or some freelancer site and be happy that they only pay 50 bucks for that minisite created and 20 bucks for the ebook cover. Woah! Only 70 bucks! What a bargin!
What they don't know is that these cheap designers are very dangerous....
[ Click Here To Read More... ]
Internet Marketing Forums SUCK
As a beginner in internet marketing you might think it's a good idea to join an internet marketing forum, start making connections and participate in discussion.
But I'm gonna tell you that, at least as a beginner it's one big mistake, and I'll tell you why in a moment.
You see, people think that yeah I'll be social, I'll get myself known, I'll develop relationships, I'll do this I'll do that. But, man, people fail to realize that they won't do any of those. Not on forums. And certainly not in the begining....
[ Click Here To Read More... ]
PSD Graphics - One of the most useful resources for free graphics

Here I share a free resource for psd graphics. You can find a ton of free psd graphics you can use on your websites.
From high quality guarantee seals & web buttons to little icons and pictures.
You'll find that I've used some on this very site.
I also tell you how to edit these psd graphics even if you don't have photoshop!
[ Click Here To Read More... ]

I recently joined twitter. I know, I'm kinda late.
Now I see that twitter is full of spammers. BIG TIME!
And they sent you automatic Direct Messeges, Automatic replies, etc.
There is this site "TrueTwit" that claims they validate your followers so that they reduce spammers. Well validating followers doesn't have anything to do with reducing spammers.
But I'm gonna show you a way to get arround their system.
[ Click Here To Read More... ]
NameCheap.com Vs. DomainSite.com Vs. GoDaddy.com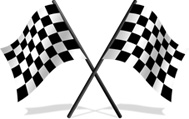 Searching for the term "Godaddy Sucks" in google will get you over 1,630,000 results.
This tells you something...
This tells you something very important...
STAY THE HELL AWAY FROM GODADDY!
From the horror stories I've read so far about godaddy here are a few things that might happen...
[ Click Here To Read More... ]